In 2012, I was awarded a BOW (Babson, Olin, Wellesley Colleges Collaboration) Mellon Presidential Project grant. This grant aided in material expenses to work with students at the Babson College Ceramic Program, where I taught classes.
Babson and Wellesley College students created these murals side-by-side. Susanna Kroll led the mural for Babson College with a team of other creative students helping her, and all signed their names.
The Wellesley College mural was a collaboration of over a dozen students contributing their time and talent too. Prof. Corri Taylor was the lead faculty artist.
Caitlin Greenhill Caldrea and Aidan Chambers were the two most involved student artists. Live plants grow in the garden section pots.
Both Murals, celebrating sustainability on campus, now live side-by-side at
Wellesley College, Wellesley, Massachusetts, at the entrance to the cafeteria in
"The Lulu" Campus Center.
This link from 2012 tells the whole story.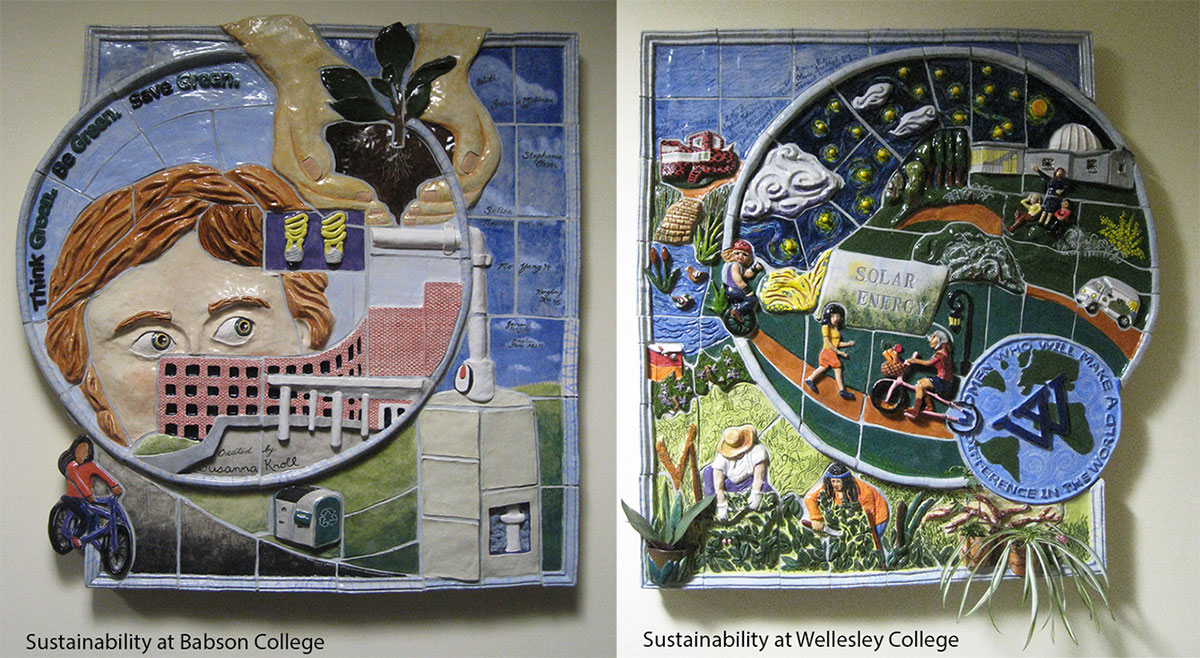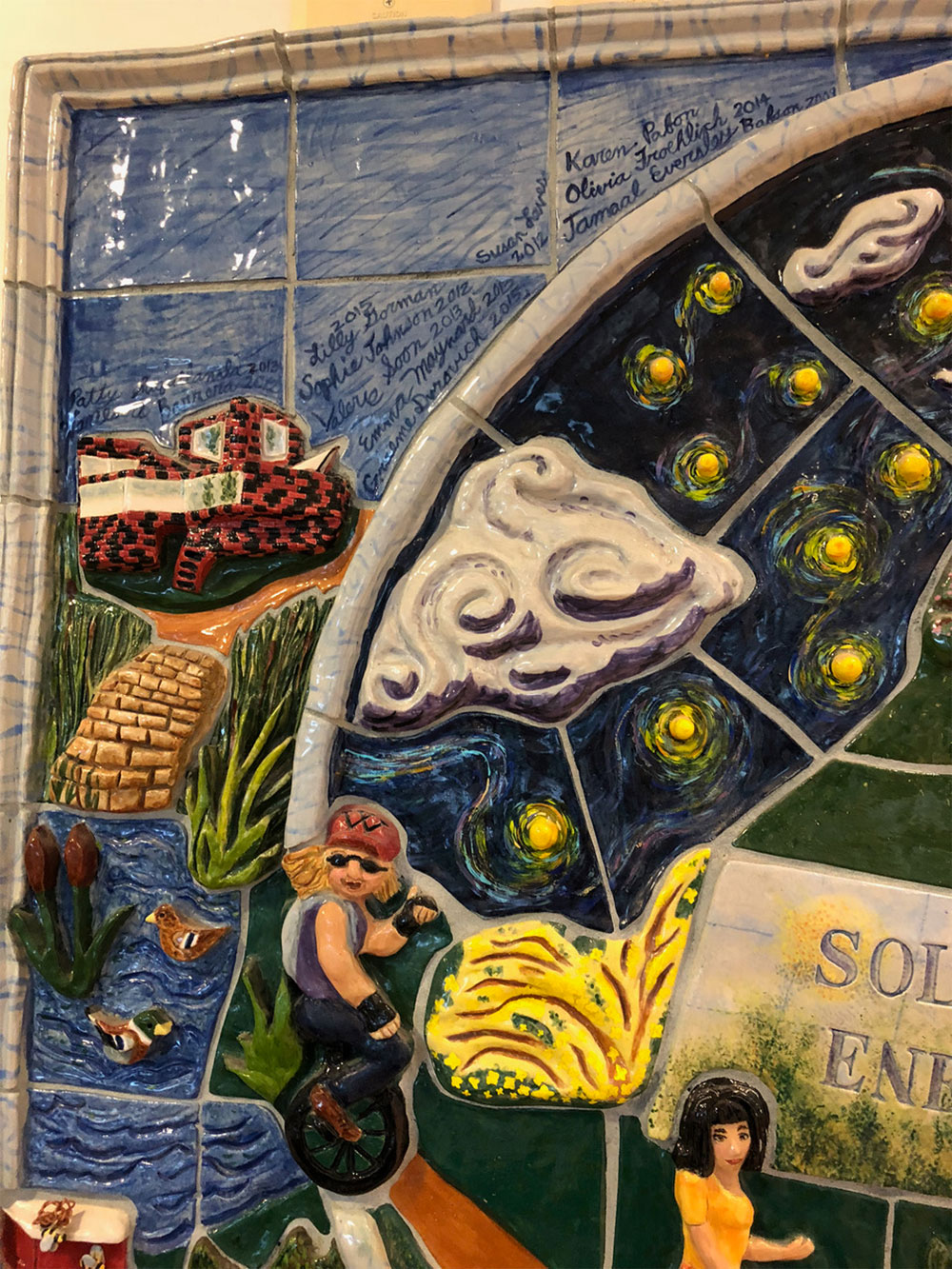 The below image of the "Twizzlers Dancing" mural, 3' x 5' x 2," was created after a faculty meeting at Babson College. A professor there asked us to come up with some creative ideas for using a ®Twizzler Candy . Other faculty had cooking and eating ideas for the candy. As I managed the ceramic program at Babson and taught classes there, of course I thought of pressing the licorice into clay. The final mural got a lot of attention. The LaGuna Clay Company, that provided our excellent B-Mix clay and the Amaco Glaze Company, providing our excellent underglaze colors and clear glaze, both printed our project in their on-line teachers guide for classroom projects."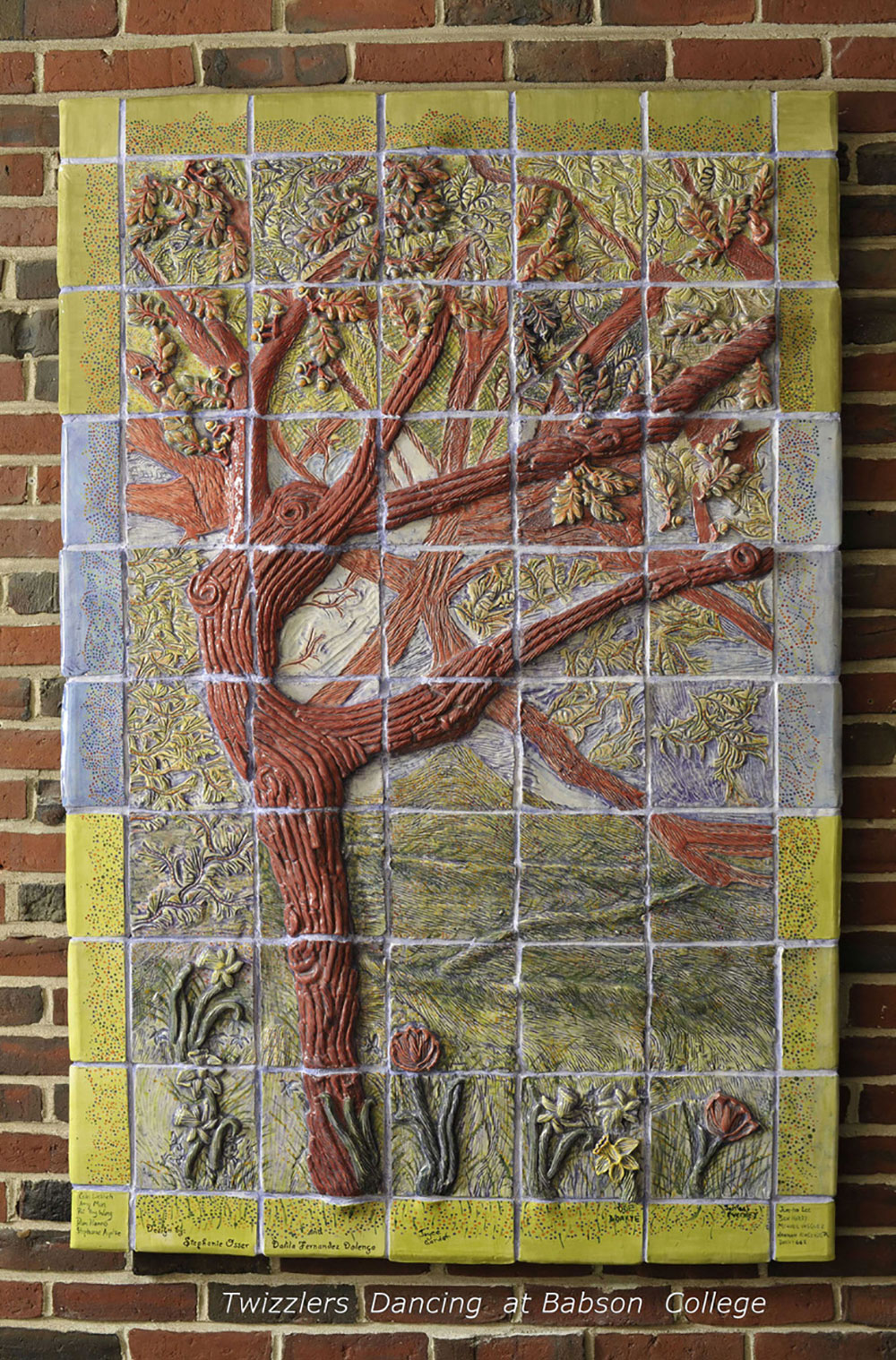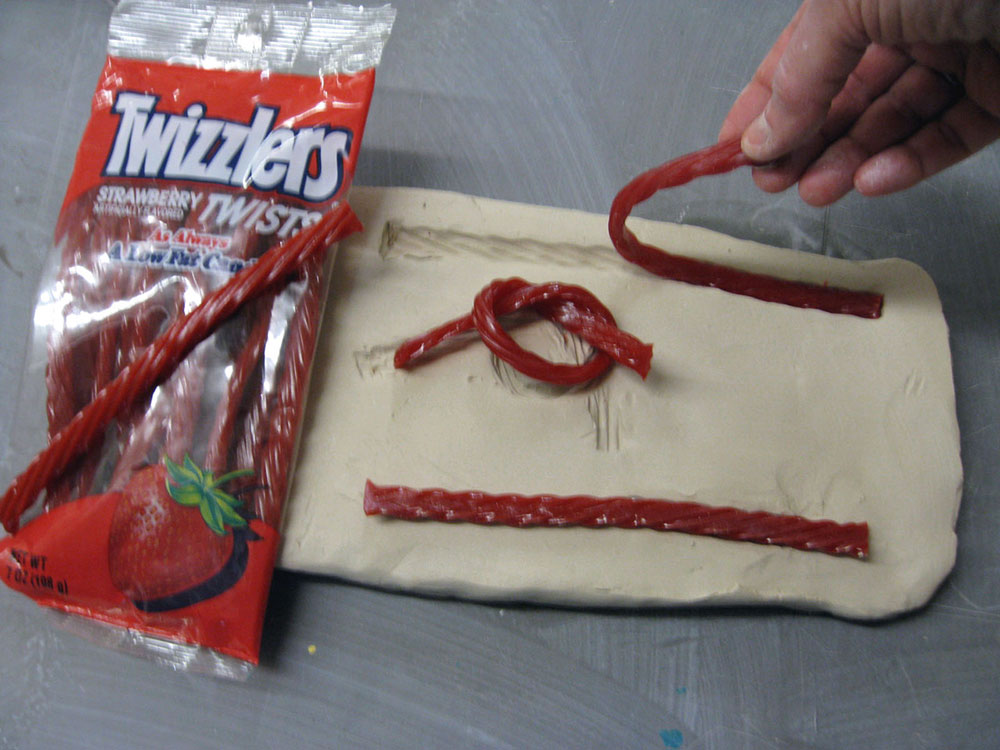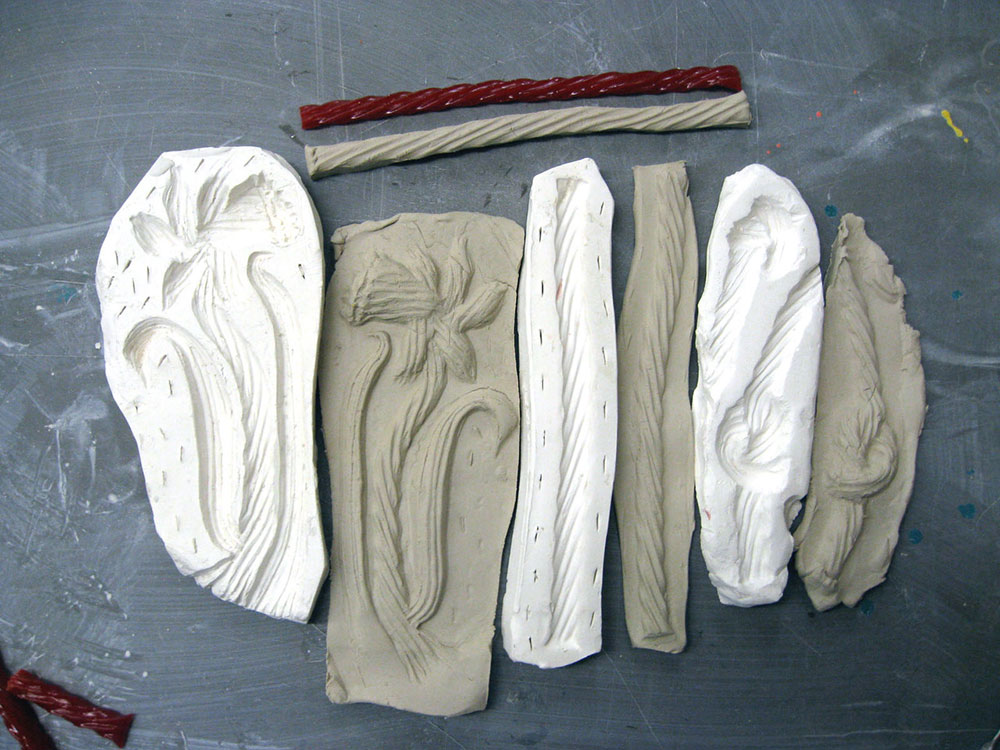 Below are images from the Black Student Union stage production of "The Piano Lesson," by August Wilson, performed at Babson College. While an instructor in the ceramic studio there, I was asked to help make bas-relief images for the famous piano used in the play. What a joy for me to help out.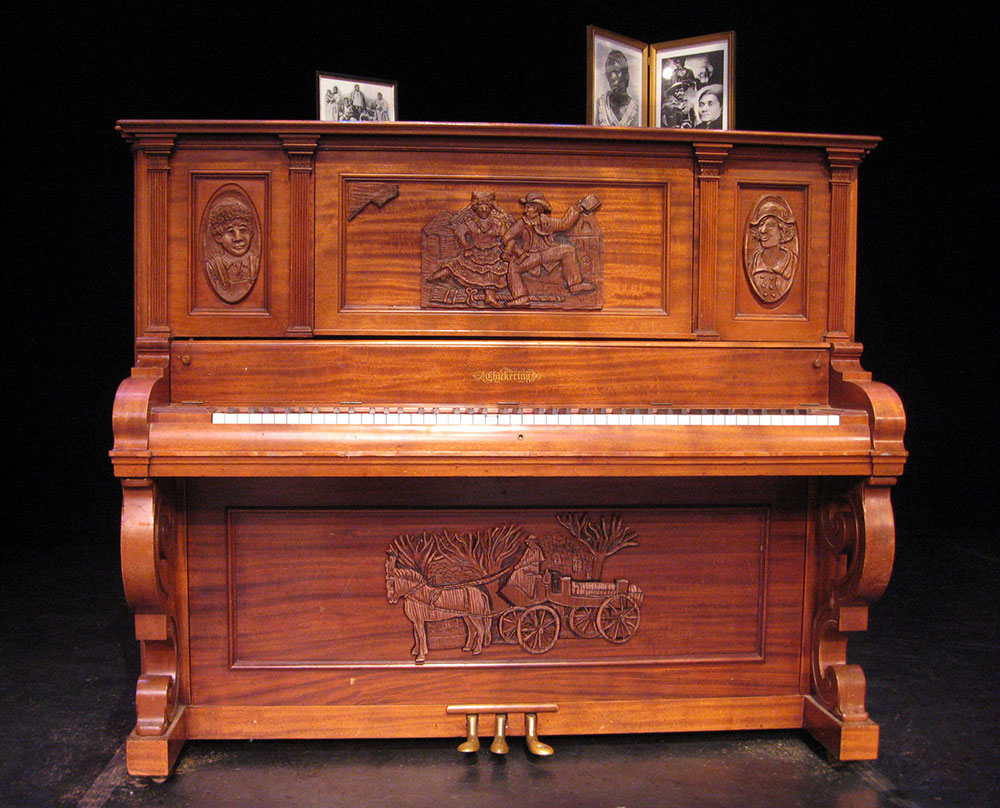 And finally to celebrate the international student body that used the Babson College based Ceramic Studio, from Olin and Wellesley Colleges as well, I created this Globe in stoneware clay, underglaze and glaze.