500 Prints on Clay
Sketch from a Boston Symphony Orchestra Concert "All Together Now".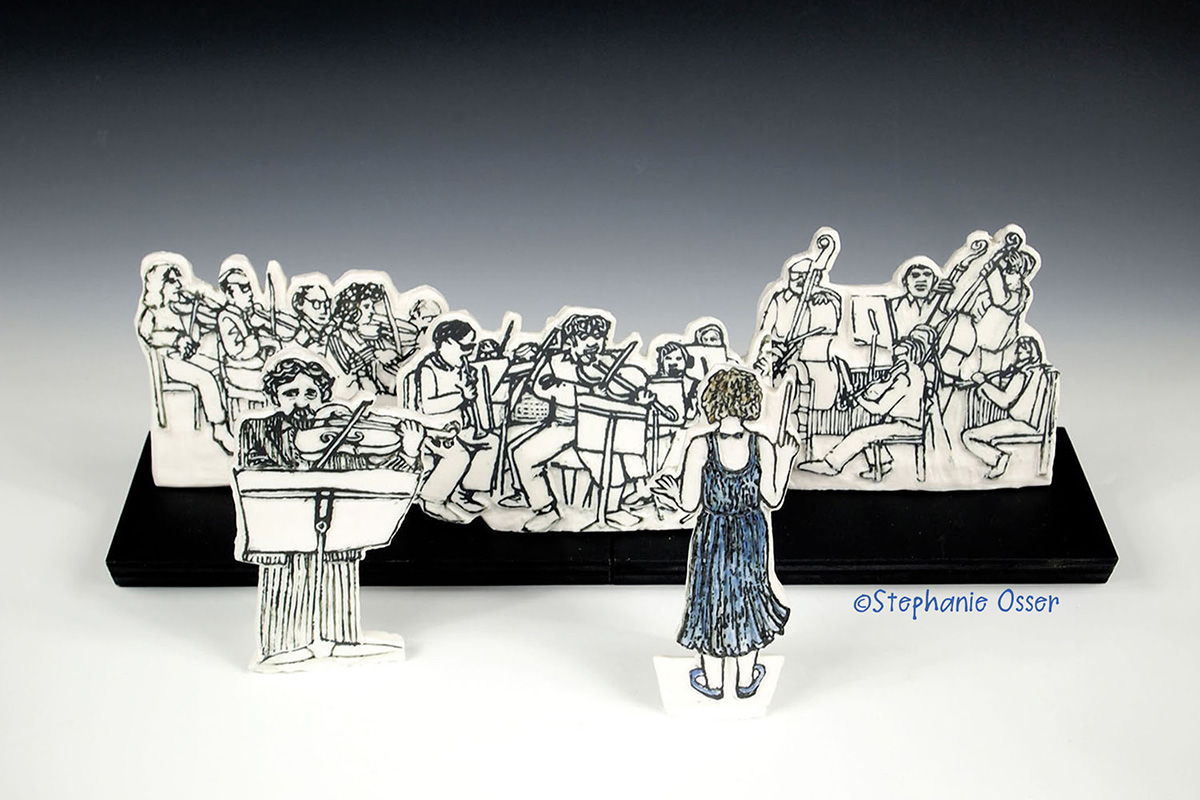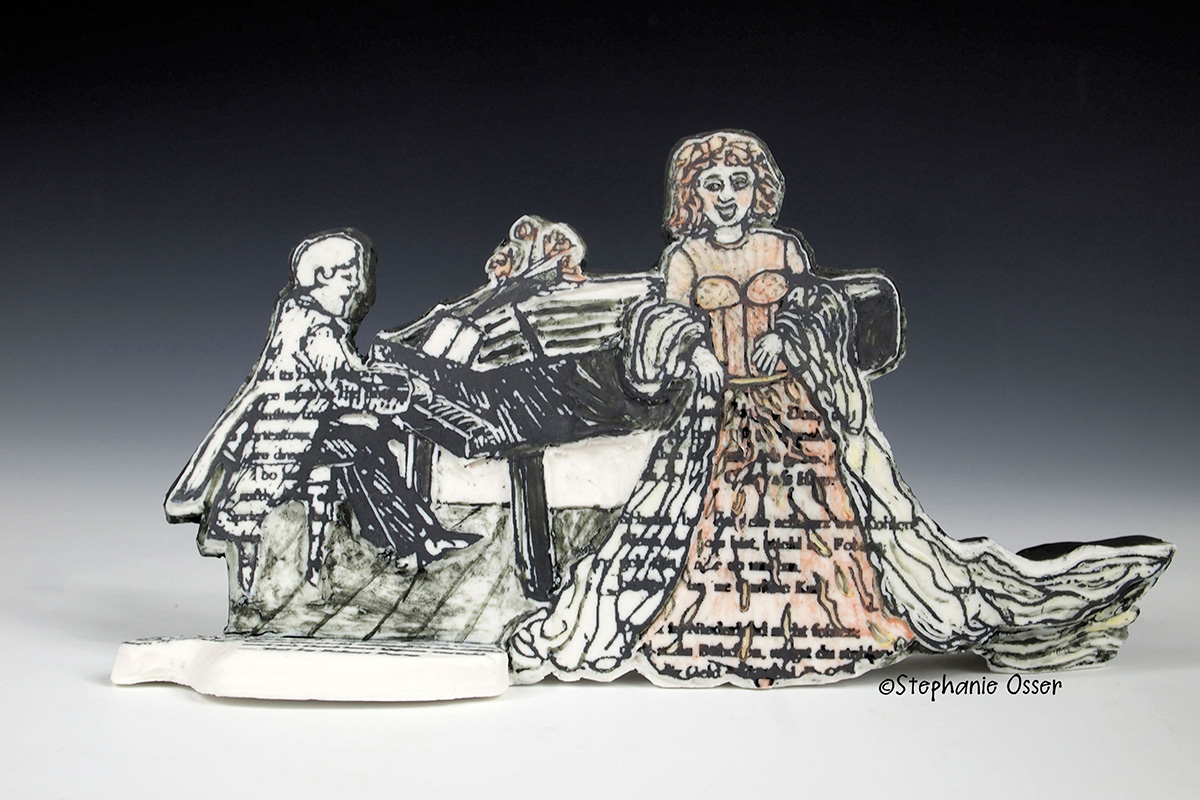 500 Pitchers
500 Tiles
Soda Fired Potter/Archer Tile inspired by gifted potter/ teacher Makoto Yabe and Ukiyo-e Japanese Art.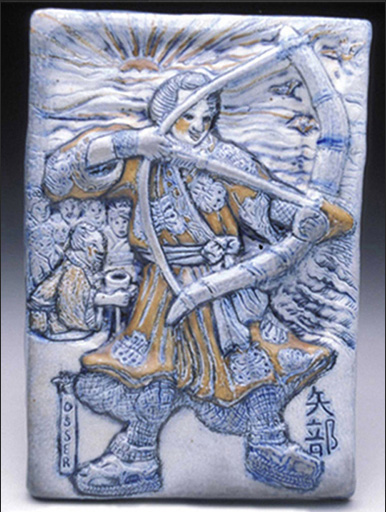 500 Tiles
French Horn – My Dad's violin – Viola da Gamba Player.

500 Tiles
Inspired by Norman Rockwell's  Painting called "Trumpet Practice".
During my residency at the wonderful International Ceramic Research Center, Denmark, I created my version. First, a bas-relief tile helps me imagine my idea, adding the tile image on the back of my sculptures. "My Arm Chair Traveler" shows some of my sightseeing near the residency in beautiful Denmark. Sadly this piece got lost in the mail, sending it home.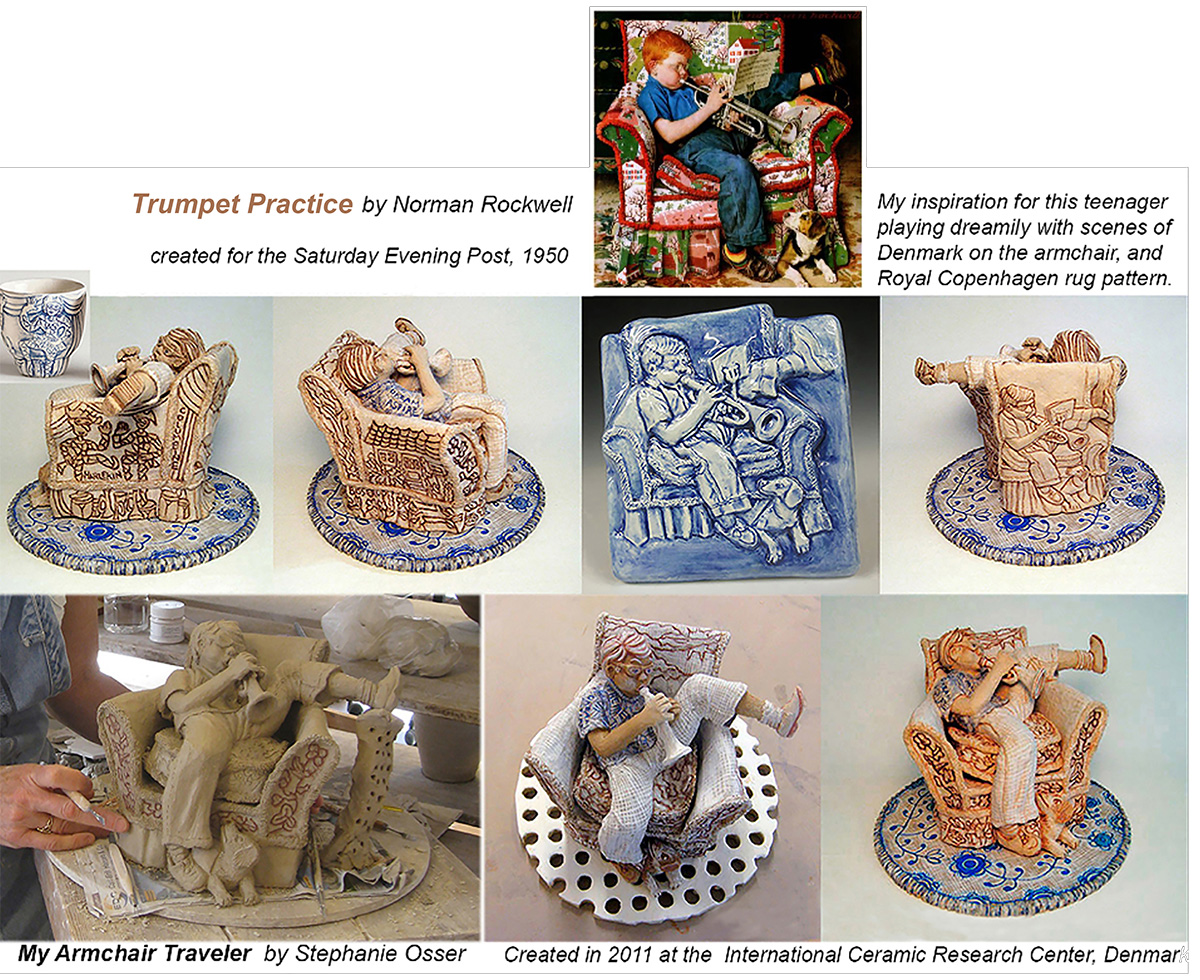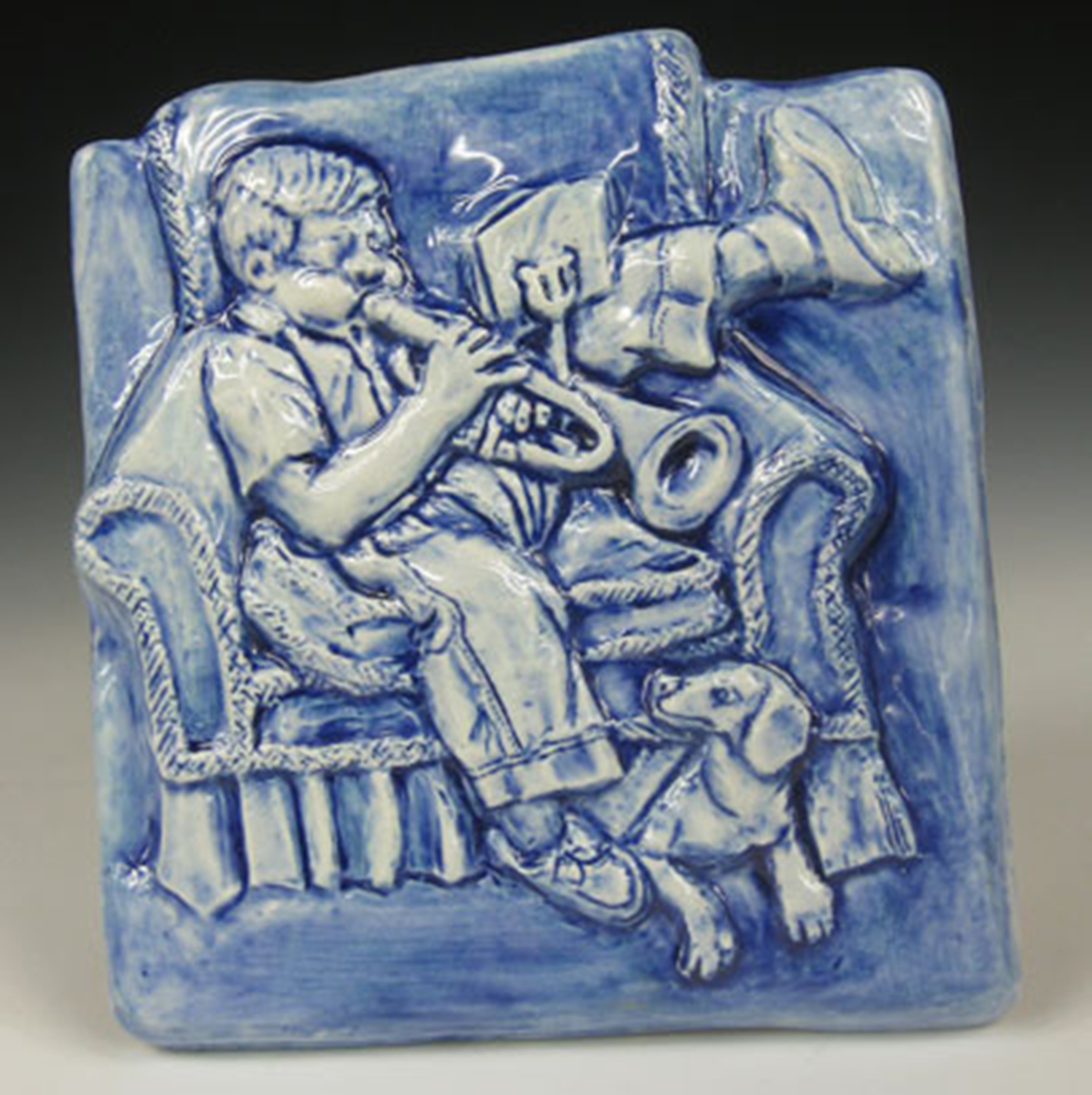 500 Animals