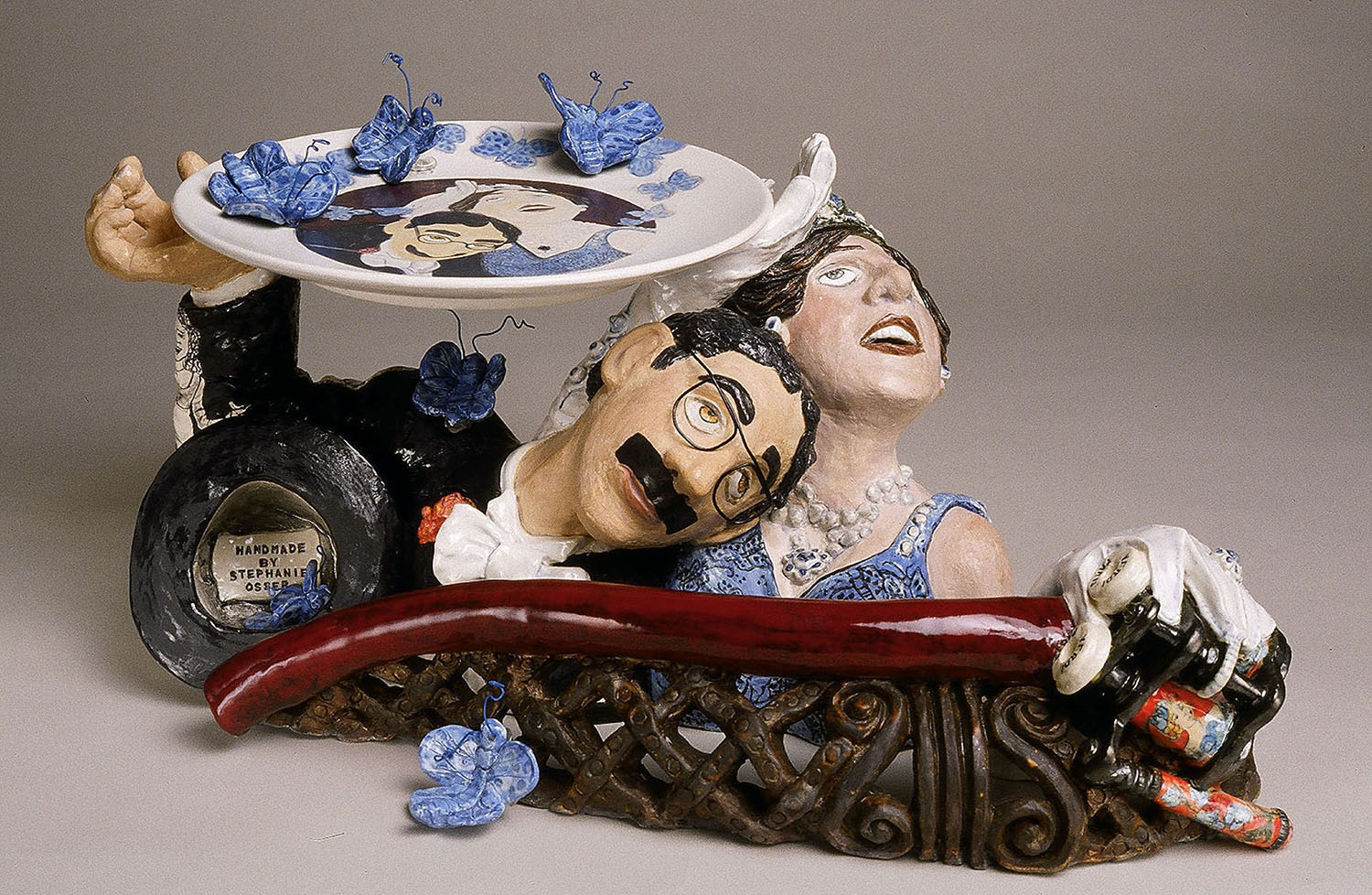 This is an example of my sculpture inspired by my favorite comedians, the Marks Brothers.
[divider]
"A Night at the Opera: Groucho and Mrs. Claypoole at your Service". Inspired by the classic 1947 Marx Brothers movie " A Night at the Opera".
Otis Driftwood (Groucho Marx) is pestering Mrs. Claypoole (Margaret Dumont), a wealthy widow, as they sit in their balcony seats at the opera.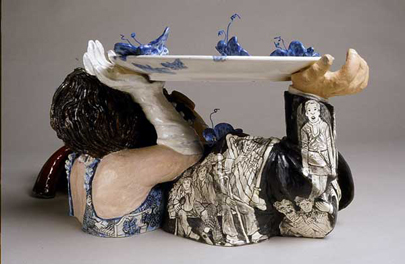 This sculpture is actually utilitarian. It was constructed as a serving piece. On close examination you can find various scenes from the movie. Chico Marx is painted onto the back of Mrs. Claypoole's evening gown, playing the piano with his comical one finger method. Butterflies are escaping from inside Chico's piano and flying all over the gown and around the 2 figures, alighting on the serving platter, inside the top hat, etc.
"A Night at the Opera"
Low fire slip and glaze, 16″ x 17″ x 2″
"After casting this image in plaster to make this tile I was able to use the plaster cast to create the following piece, "Marx Brothers Druthers"